JC Eco Blasting Offers Professional House Washing Services in Queensland

JC Eco Blasting Offers Professional House Washing Services in Queensland
JC Eco Blasting is a professional cleaning company offering a variety of cleaning services to people in Gold Coast, Queensland. The company is pleased to announce its innovative house washing service for Gold Coast residents. The team at JC Eco Blasting are professionals who are truly passionate about house washing. People who want to achieve their desired house cleaning goals can feel happy knowing that there is an experienced team of professional house washers available to help them. Their expertise reflects in the quality of their work.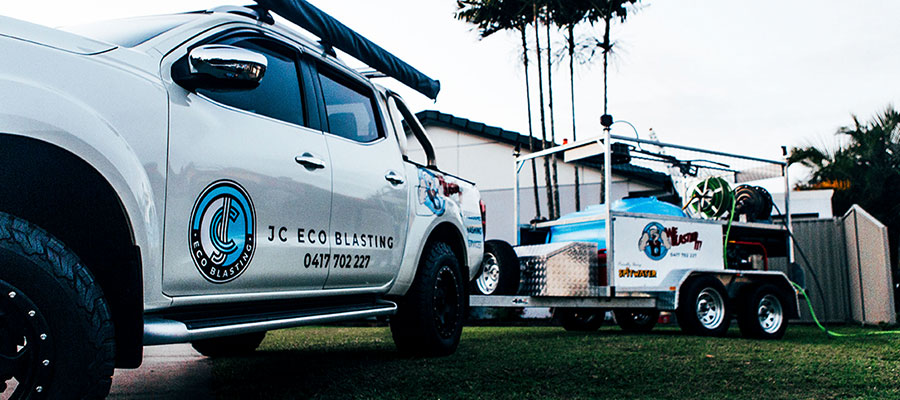 People want their homes to appear clean and smart at all times, but achieving this can be time-consuming and stressful. No matter how difficult it seems, the JC Eco Blasting team is committed to helping their clients achieve their desired results.
Commenting on the launch of their House Washing service, the company's owner, Jake Condon said, "At JC Eco Blasting, we assure you of the best service and experience because we will handle your home the same way we want ours to be handled. One of the reasons why our home's exterior surface wears out is because we often leave them unattended to, and the harsh weather conditions in Australia only makes it worse. We go above and beyond to give your home improved health and hygiene."
Through professional house washing and maintenance of home's exterior, you can improve on the appearance and life span of your property. Using the services of a professional house washing company in Gold Coast like JC Eco Blasting is a great way to give your house a professional touch.
Reasons to use the services of a professional house washing service from JC Eco Blasting are numerous. They have modern equipment for cleaning off dirt, debris, and stains. This helps improve the hygiene of the house and the health of the occupants. A dirty environment can lead to the growth of mildew and mold that can adversely affect the occupants of a house. JC Eco Blasting brings innovation to house washing by using eco-friendly methods to clean houses, thereby reducing the build-up of harmful chemicals within the environment. By outsourcing house washing to JC Eco Blasting professionals, clients can save their time and energy and put them to better use.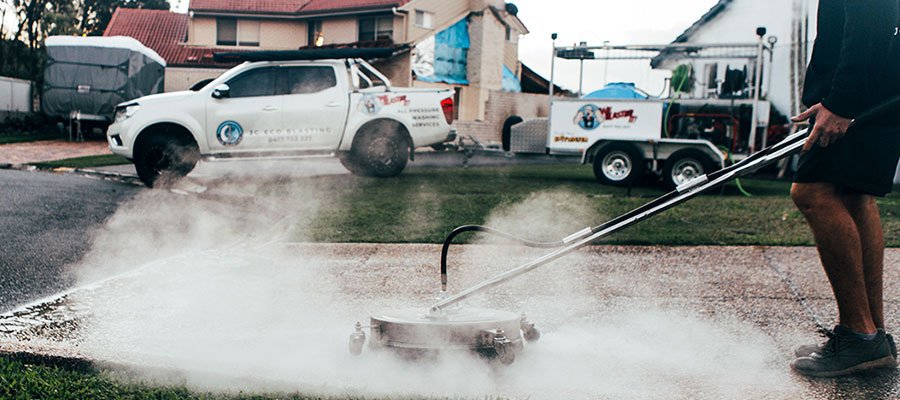 Commenting further on their innovative house washing service, Jake said, "Our commitment to our clients and the environment is evidence that JC Eco Blasting is an industry leader in the field of cleaning. We assure our clients the peace of mind associated with enjoying a top-notch service and also contributing positively to their environment at the same time."
If you are looking for a team of dependable, experienced, and dedicated house washers that will offer the best results, then look no further than JC Eco Blasting. They will attend to your cleaning needs with the best equipment to ensure that you get your desired results.
Contact JC Eco Blasting through their telephone number 0417702227 to have a no-obligation quote consultation with a member of their team. You also visit their website at, https://jcecoblastingcom/ to learn more about the company or fill their contact form with your job description and you'd get a reply.
About JC Eco Blasting
JC Eco Blasting is an eco-friendly cleaning business founded several years ago in Queensland, Australia. They use state-of-the-art, high-pressure cleaning equipment to clean and disinfect houses and offices. Their team consists of highly-skilled and seasoned house cleaners who are dedicated to their work. They offer professional cleaning services at affordable rates.
Company Name: JC Eco Blasting
Name: Jake Condon
Address: 30 Keel Court Currumbin, QLD 4223 Australia
Email: jcecoblasting@hotmail.com
Phone: 0417702227
Website Address: https://jcecoblasting.com/