JC Eco Blasting Offers Complete Residential and Commercial Cleaning Services

JC Eco Blasting Offers Complete Residential and Commercial Cleaning Services in Queensland
JC Eco Blasting is a professional cleaning company offering a variety of cleaning services to people in Gold Coast, Queensland. An eco-friendly cleaning company, JC Eco Blasting happily announces their cleaning services which are available for people in the Gold Coast area and its environs. The company offers all kinds of cleaning services with state-of-the-art high-pressure equipment to clean and disinfect every area, leaving them sparkling clean and germs-free.

JC Eco Blasting services include residential cleaning, commercial cleaning, playground cleaning, as well as stone and concrete sealing. The company is helping clients achieve their desired hygiene goals both in their homes and businesses through the use of eco-friendly, modern, high-pressure cleaning equipment. People in Queensland can now feel happy knowing that there is an eco-friendly and professional cleaning company ready to attend to their needs.
Commenting on JC Eco Blasting's services, the company's owner, Jake Condon said, "Whether the job is a playground, a commercial toilet block or residential work, we make sure germs and odors are removed using top-quality cleaning equipment. We also ensure we clean up excess water after working in a house to avoid a slippery floor and accident."
JC Eco Blasting is known for its professional, yet affordable cleaning services. They have a dependable, well-trained, and dedicated team that will go past client's expectations, giving their homes or offices a professional touch. From their nice location on the Gold Coast, Queensland, JC Eco Blasting is committed to handling all pressure cleaning needs while providing an environmental-friendly and effective solution. No job is too much for our JC Eco Blasting team. With them, you can rest assured of 100% satisfaction with their high-pressure cleaning systems.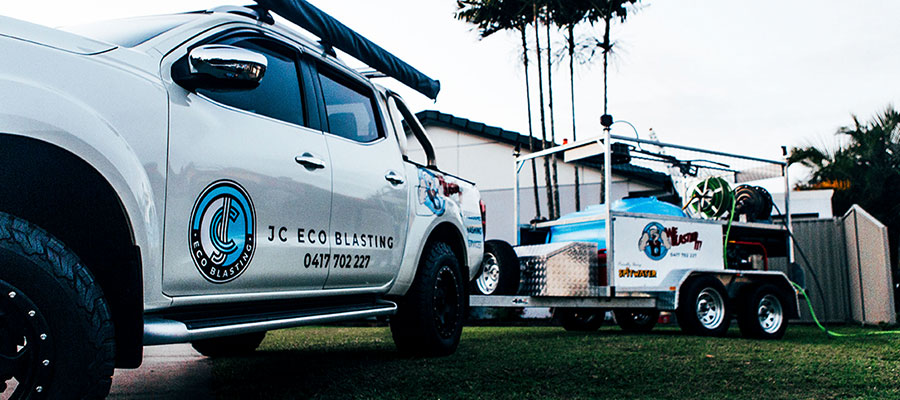 Stone and concrete sealing service is another area that JC Eco Blasting is making a mark where they deploy their certified and guaranteed dry-treat applicator. It has special penetrating sealer molecules that seep deeply into the pore structure, protecting against more serious common types of damage usually caused by water penetration, including salt spalling, efflorescence, freeze-thaw spalling and picture framing.
In addition to residential and commercial cleaning, JC Eco Blasting also offers playground cleaning and sanitizing services. They use advanced cleaning equipment to get rid of bacteria and dirt that can be present in children's playgrounds. They touch those hidden areas that are often neglected during regular cleaning.
"Our dual commitment to our clients and the environment is enough evidence that we are leaders in the cleaning industry. Our services leave our clients with a sense of achievement that they not only got their environment tidied up but also did it without harming the environment," Jake explained.
JC Eco Blasting residential cleaning services include house washing, roof cleaning, fence and retaining wall cleaning, swimming pool cleaning, patios and driveways cleaning. They also provide general commercial cleaning services, and help industries disinfect and sanitize their toilet blocks and kitchens.
Contact JC Eco Blasting through their telephone number 0417702227 to have a no-obligation quote consultation with a member of their team. You also visit their website at, https://jcecoblastingcom/ to learn more about the company or fill their contact form with your job description and you'd get a reply.
About JC Eco Blasting
JC Eco Blasting is an eco-friendly cleaning business founded several years ago in Queensland, Australia. They use state-of-the-art, high-pressure cleaning equipment to clean and disinfect houses and offices. Their team consists of highly-skilled and seasoned house cleaners who are dedicated to their work. They offer professional cleaning services at affordable rates.
Contact
Company Name: JC Eco Blasting
Name: Jake Condon
Address: 30 Keel Court Currumbin, QLD 4223 Australia
Email: jcecoblasting@hotmail.com
Phone: 0417702227
Website Address: https://jcecoblasting.com/